Suzuki, Yellen Pledge Greater Vaccine Supplies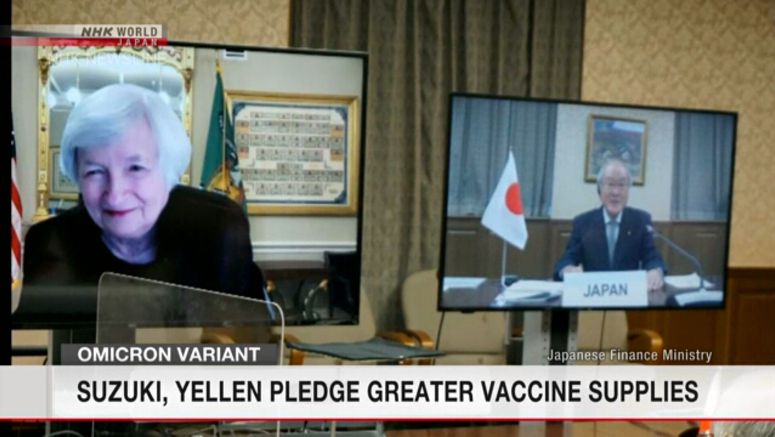 Japan's Finance Minister and the US Treasury Secretary have promised to work together to accelerate distribution of coronavirus vaccines to developing countries.
Suzuki Shunichi and Janet Yellen held an online discussion on Tuesday.
They reconfirmed a vaccine agreement last month by leaders of the Group of 20.
The Suzuki-Yellen call took place as the new Omicron variant is starting to spread in some parts of the world.
They agreed to strengthen their efforts in getting vaccines to developing countries and other areas.
Also, Suzuki reportedly explained the economic policies and measure of Prime Minister Kishida Fumio's administration.
The two then reportedly exchanged views on a meeting of the International Development Association, or IDA, to be held in Tokyo in December.
The association was set up to help the world's poorest countries.