'taiwan' Mentioned In Japan - Us Joint Statement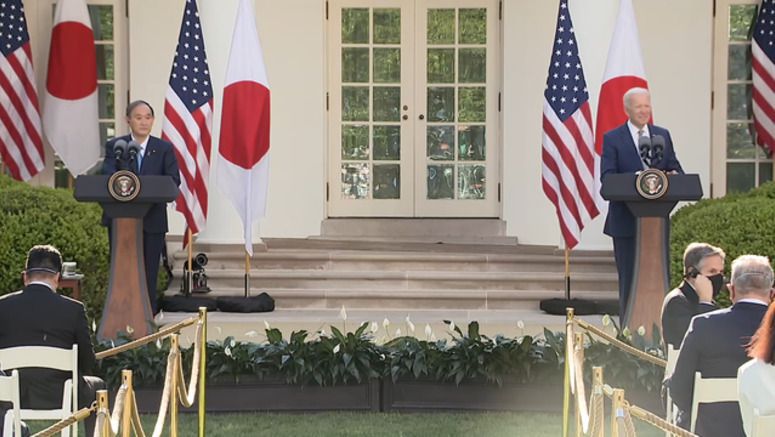 A Japan-US joint statement by their leaders has referred to "Taiwan" for the first time in more than five decades.
The statement, released after a summit between Japan's Prime Minister Suga Yoshihide and US President Joe Biden on Friday said, "We underscore the importance of peace and stability across the Taiwan Strait and encourage the peaceful resolution of the cross-Strait issue."
The last time Taiwan was mentioned in a Japan-US joint statement was in 1969, when Japanese Prime Minister Sato Eisaku and US President Richard Nixon held talks. Both countries had yet to normalize diplomatic ties with China.
China regards Taiwan as one of its core interests.