Teachers Busy Ahead Of Coronavirus Breaks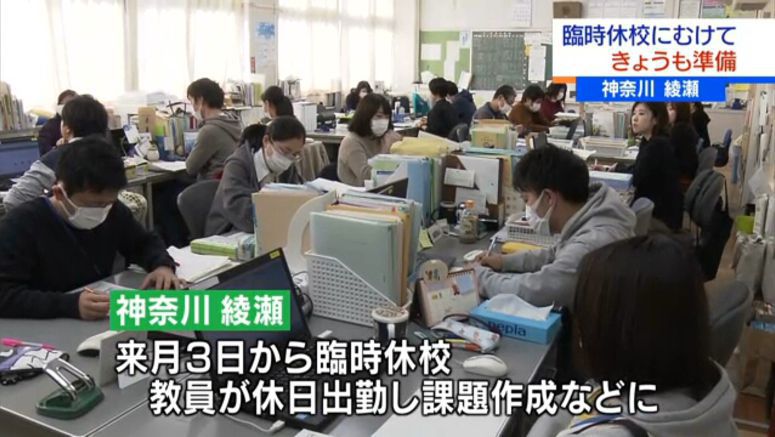 Teachers in Japan are busy preparing for urgent school closures that the government requested across the nation to contain the spread of the new coronavirus.
At a primary school in Ayase City, near Tokyo, teachers are working over the weekend to prepare assignments for children to complete over the unexpected holidays.
Tendai Elementary School will close from Tuesday until March 13, following the city's decision.
The teachers were printing math worksheets so the children can review what they have learned since the beginning of the school year last April.
The teachers were also preparing checklists for children to keep regular hours, with items such as waking time and bed time.
The school has prepared a holiday schedule for non-Japanese speakers, as about 10 percent of its students are of foreign origin.
A sixth grade teacher said she is still a little confused about the situation, but that she wants to do her best for her children in the little time she can spend with them.
The sixth graders are set to graduate in March.