Temperatures Soar Across Japan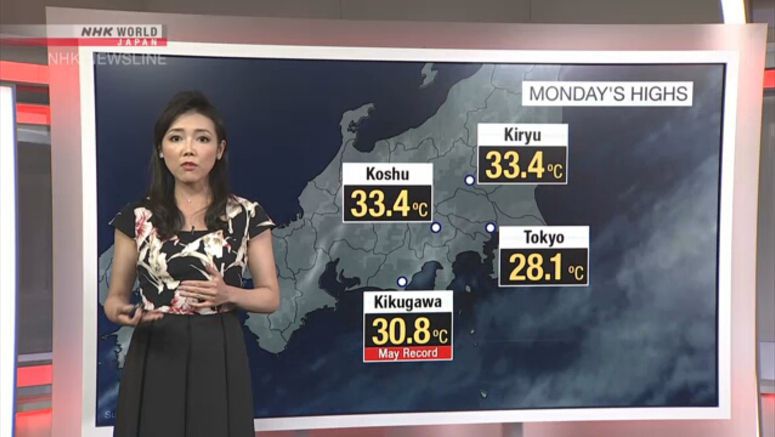 Temperatures exceeding 30 degrees Celsius were observed in wide areas in Japan on Monday. Hot weather is also forecast on Tuesday.
Daytime highs rose to 33.4 degrees in Kofu City, west of Tokyo, and Kiryu City, north of the capital.
In central Tokyo, the mercury rose to 28.1 degrees -- equivalent to the capital city's average for early July.
Weather officials forecast hot weather in many areas on Tuesday with temperatures up to 29 degrees. Highs of 27 degrees are forecast for central Tokyo and Osaka.
The officials are advising people to exercise caution to prevent heatstroke even if they stay home amid the coronavirus outbreak.