Thais In Japan Show Support For Protests At Home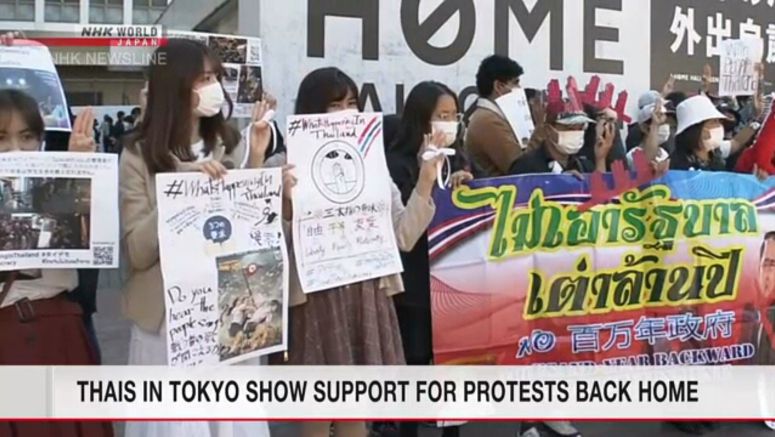 Thai people living in Japan have taken to the streets of Tokyo to show support for anti-government protests in their home country.
Protesters have been staging rallies in and around the capital, Bangkok. Their demands include the resignation of Prime Minister Prayut Chan-o-cha and reform of the monarchy.
More than 100 people gathered in front of Tokyo's Shibuya Station on Sunday.
Some held banners with slogans such as "Prayut, get out" written on them. They raised three-finger salutes in support of the protests in Thailand.
One man said in a speech that they want people to know what is happening in Thailand. He said the current constitution is unfair, and needs to be amended as it was drawn up under the direction of Prime Minister Prayut.
The participants included Thais studying and working in Japan. One person has set up a website in Japanese to explain the background of the protests.
A woman in her 20s studying at a university in Tokyo said that unlike protests in Thailand 10 or 20 years ago, people can now use social media to have a greater reach. She said she wants to tell her Japanese and foreign friends about the protests.