Thousands Of Masks Stolen From Hospital In Kobe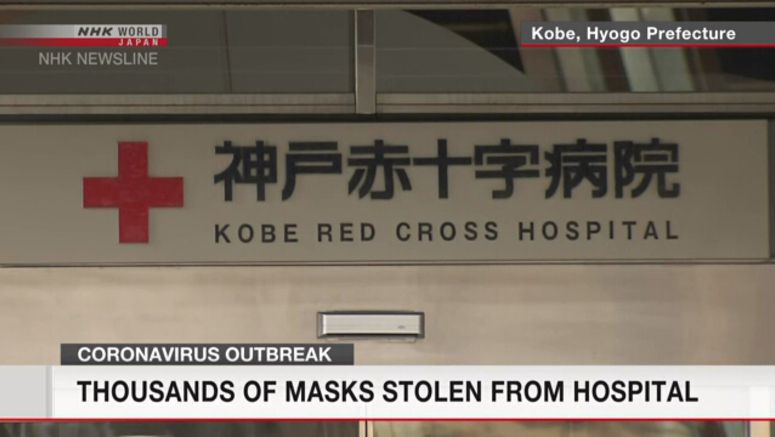 Police in Kobe, western Japan, are investigating the theft of 6,000 surgical masks from a hospital in the city. Masks are in short supply in the country due to the coronavirus outbreak.
Staff at the Japanese Red Cross Kobe Hospital noticed last Thursday that four cartons containing 120 boxes of masks were missing. The hospital notified the police on Monday.
Police and hospital officials say the cartons were kept in a third-floor machinery room that's normally locked. No irregularities were found when they were checked on February 3.
Hospital officials say that while there are enough masks in stock for the staff, the theft is extremely regrettable.