Tokyo Asks Diplomats To Help With Outreach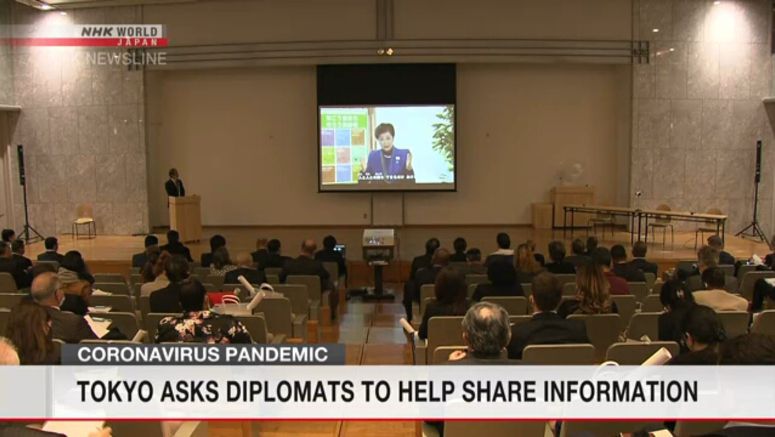 The Tokyo Metropolitan Government has asked foreign diplomats to help disseminate information on the coronavirus to foreign residents in Tokyo.
The metropolitan government says that Tokyo has a population of about 540,000 foreign nationals. It says coronavirus infections among foreign nationals have been reported.
On Friday, 121 ambassadors and diplomatic officials from 101 countries and territories were invited to the metropolitan government office.
Governor Koike Yuriko told them that updates on coronavirus infections in Tokyo are available in English, Chinese, and Korean on the office's website.
She also said that the Tokyo government offers telephone consultation services in 14 languages to help foreign nationals understand the situation.
Koike called on the diplomats to cooperate. She said that the foreign nationals living in Tokyo are important to Tokyo.
She asked the officials to pass along to their compatriots information that Tokyo provides either by e-mail or on their own websites.
The participants asked questions about effective ways to prevent coronavirus infections and about the current testing capacity.
Metropolitan government officials replied that they are working hard to increase the capacity, as they are concerned about a possible simultaneous outbreak of seasonal influenza.