Tokyo Cases Top 100 For 3rd Straight Day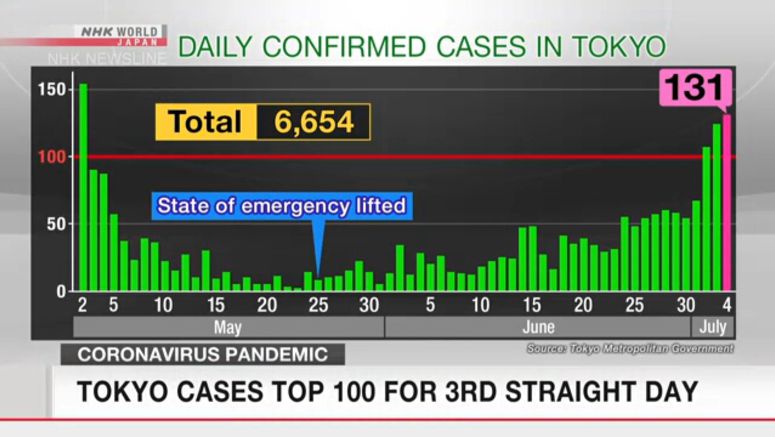 The Tokyo metropolitan government says 131 new coronavirus cases were confirmed in the capital on Saturday. That's the highest since the state of emergency was lifted on May 25. It marks the third straight day with over 100 cases and brings Tokyo's total to 6,654.
Officials are telling people to be careful when visiting nighttime entertainment spots where a number of clusters have been found. They advise choosing bars or nightclubs that are taking steps against the virus.
Elsewhere in Japan, more than 140 infections were confirmed on Saturday.
There have been over 19,600 cases in the country overall with about 980 deaths.
Officials briefed Prime Minister Abe Shinzo. They told him that younger people account for many of the new cases. The government says there's no need for another state of emergency. It will monitor the situation closely.
Meanwhile, the top division of Japan's professional soccer league kicked off for the first time in almost four months.
Matches were played without spectators. But fans will be allowed into stadiums for games from next Friday with certain restrictions.