Tokyo Confirms 100 New Infections On Monday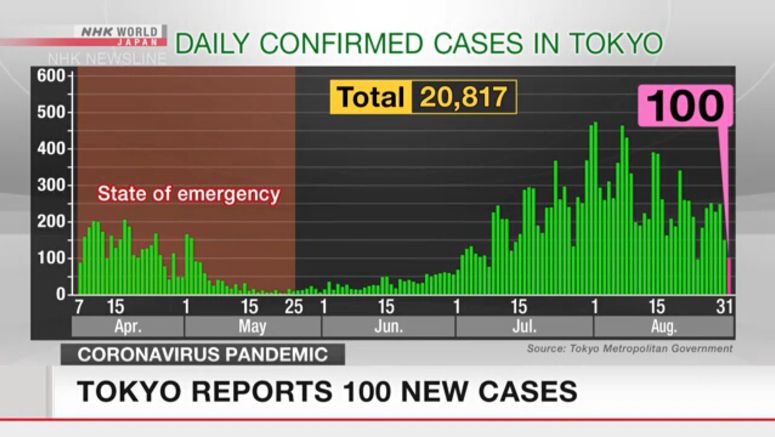 The Tokyo Metropolitan Government says it confirmed 100 new cases of coronavirus infection on Monday.
The daily tally in the Japanese capital has exceeded 100 for seven straight days.
The total number of infections in Tokyo now stands at 20,817.
The monthly tally for August stands at 8,126, surpassing July's 6,466.