Tokyo Confirms 144 New Cases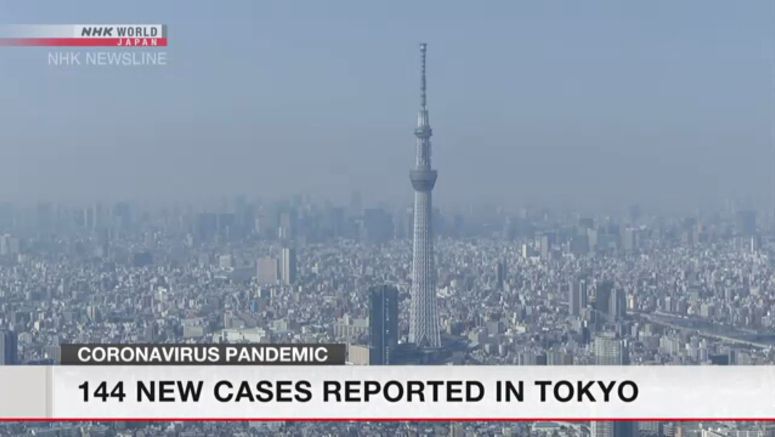 Sources with the Tokyo Metropolitan Government say 144 more cases of the new coronavirus were confirmed on Wednesday. The figure is the largest for a single day.
The new cases bring the total number of people in Tokyo who've tested positive for the virus to 1,339.
The metropolitan government on Wednesday began implementing measures under the state of emergency declaration made the day before.
The measures include strongly urging people to stay home. Tokyo is arranging with the central government to announce on Friday which businesses will be asked to temporarily close.