Tokyo Disney Parks Brace For Reopening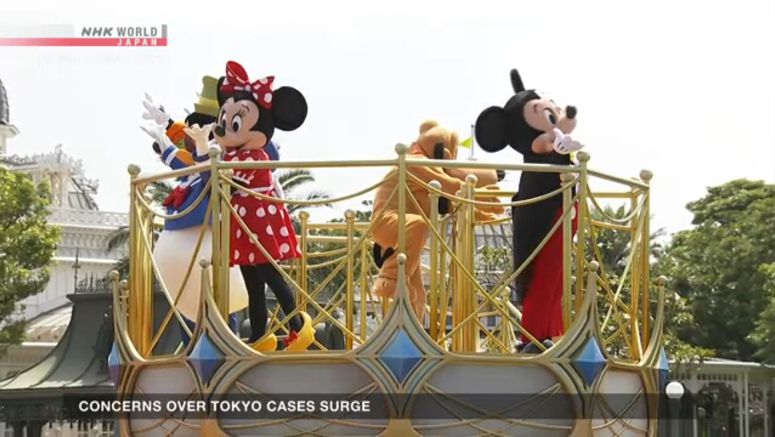 The operator of Tokyo Disneyland and DisneySea has revealed measures to prevent coronavirus infections ahead of the parks' reopening on Wednesday.
Officials of Oriental Land explained measures to media on Monday. Both parks, located just outside Tokyo, have been closed for about four months because of the virus outbreak.
They say visitors will have their temperatures checked at the entrance and those recording 37.5 degrees Celsius or higher will not be allowed to enter.
Only people who have purchased tickets online can gain admittance for the time being. The number of visitors will be limited to less than half the usual number.
The gates will be opened three times a day to prevent the entrance area from becoming overcrowded. Those who wait to enter the parks will be asked to stand apart from each other.
Close contact with Disney characters, including shaking hands, will be banned. There will be no parades and shows that had been performed by many dancers. Visitors will be able to see popular characters waving their hands while a float carrying them moves around the parks.
People on rides will be asked to leave every other row of seats empty. Staff will disinfect safety bars, rails, and vending machines frequently.
A senior official said that the staff has performed training and tests ahead of the reopening. He expressed hope that the parks will provide a new form of service.