Tokyo Doctor Fears Hospitals Could Be Overwhelmed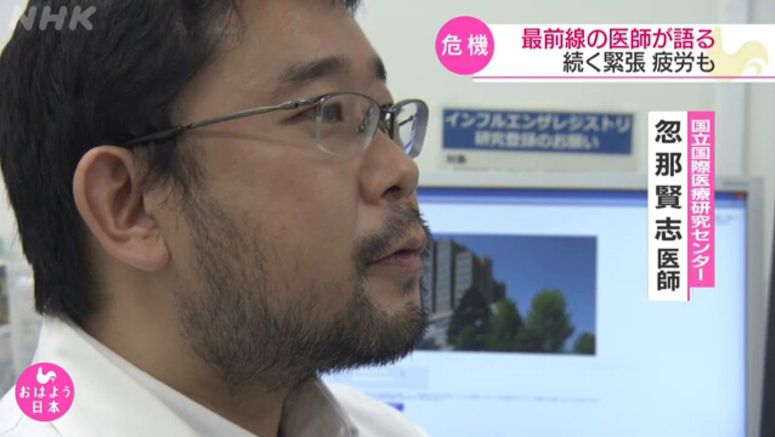 A doctor at a Tokyo medical institution for infectious diseases says he fears the capital's hospitals will not be able to treat the growing number of coronavirus patients.
The Tokyo metropolitan government began moving people with mild symptoms to hotels on Tuesday to free up hospital beds for the seriously ill.
The National Center for Global Health and Medicine has 40 beds but they are all full. The hospital transferred six patients with minor symptoms to hotels on Tuesday and Wednesday.
Doctor Kutsuna Satoshi said patients are admitted as soon as there is a vacancy and the shortage of beds is already chronic.
He said people requiring oxygen inhalers were rejected by more than 20 hospitals because of the lack of beds.
Kutsuna warned that if the number of coronavirus patients continues to increase in Tokyo, it may become difficult for them to secure good medical care. He also said there is a serious shortage of masks and other protective equipment, and there may not be enough doctors and nurses to treat patients if the demand keeps rising.
He urged the government to arrange the transfer of medical workers from less severely affected areas.