Tokyo Eases Guidelines, Offers Travel Subsidies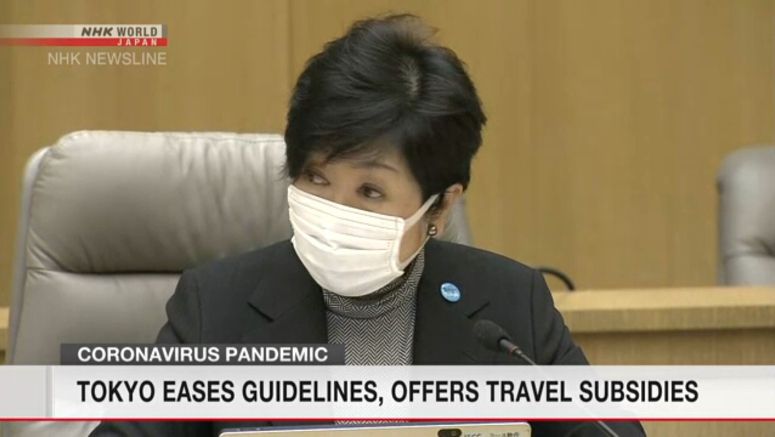 The Tokyo Metropolitan Government has decided to allow groups of up to eight people to visit certified restaurants and bars. The new guidelines will be in effect between December 1 and January 16.
The group size will be doubled from the current limit of four. Establishments must be certified as having anti-infection measures in place.
The metropolitan government also plans to provide trip subsidies to support the tourism industry. It will provide 5,000 yen or about 43 dollars per overnight stay, and 2,500 yen or about 21 dollars per day trip to local residents who travel within Tokyo. The central government will resume its "Go To Travel" subsidy program.
An expert panel gave its latest assessment of the capital's infection situation and medical services on Thursday.
Tokyo Medical Association Vice President Inokuchi Masataka said, "The panel concluded that medical services for COVID-19 patients can be provided stably without straining regular services."
Panel members lowered the medical service alert level to the lowest of four stages.
The alert levels for the infection situation and medical services are both at the lowest stage for the first time. But experts stressed the need to prepare in case winter brings another surge.
Officials reported 119 new cases and two deaths across the country on Thursday. The number of seriously ill patients was unchanged from the day before at 58.