Tokyo Games Cost Sharing Agreement Reached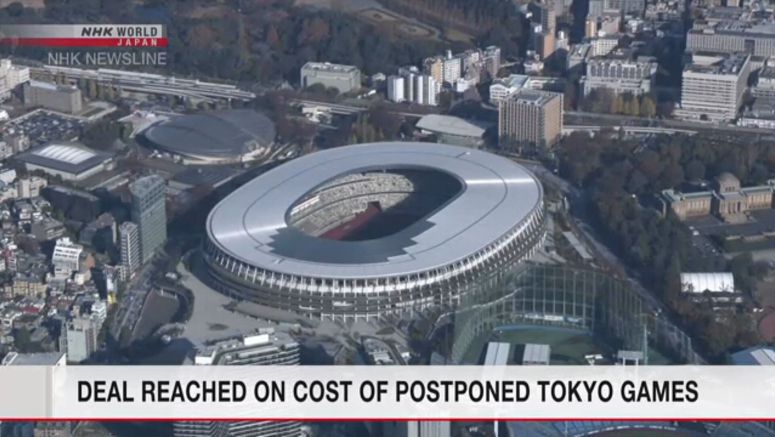 Additional costs for holding next year's Tokyo Olympics and Paralympics will be shared by three parties, with the Tokyo Metropolitan Government shouldering the largest portion.
The Tokyo government, Japan's central government and the Game's organizing committee agreed on the cost sharing plan on Friday.
The total of the additional expenditures amounts to 294 billion yen, or over 2.8 billion dollars. It includes outlays related to the Games' postponement for a year, such as contract renewals for venues. It also includes about 923 million dollars for measures to prevent coronavirus infections.
The Tokyo government agreed to pay about 1.15 billion dollars, including about 385 million dollars for anti-infection measures.
The organizing committee will defray costs of about 990 million dollars, including 260 million dollars from a reserve fund.
The Japanese government will absorb the remaining 683 million dollars, about 538 million dollars of which are earmarked for anti-virus measures.
The agreed amounts will be added to the original total expense budget of about 13 billion dollars, exclusive of the reserve fund. Among this, about 5.8 billion dollars are set to be shouldered by the organizing committee, 5.7 billion by the Tokyo government and 1.4 billion by the central government.