Tokyo Gov. Urges People Not To Go To Night Spots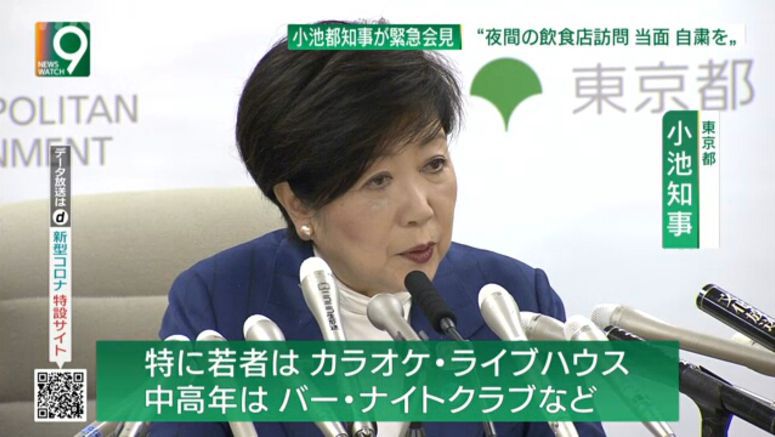 Tokyo Governor Koike Yuriko is urging people not to spend time in bars and other spots operating during the nighttime hours, in an effort to prevent the spread of the coronavirus.
She was speaking at a news conference on Monday evening, following a recent spike in the number of the coronavirus infections in the capital.
Koike said that entertainment establishments, including bars and nightclubs, are high risk because they are closed spaces with poor ventilation. She added many people gather and talk in proximity to each other in these venues.
She pointed out that many of the infected people with no clear infection routes were found to have spent time in these kinds of places.
The governor specifically urged young people not to go to karaoke parlors and live music sites for the time being.
She asked older people to refrain from going to bars, clubs, and other night spots.