Tokyo Governor: All Depend On Citizen's Behavior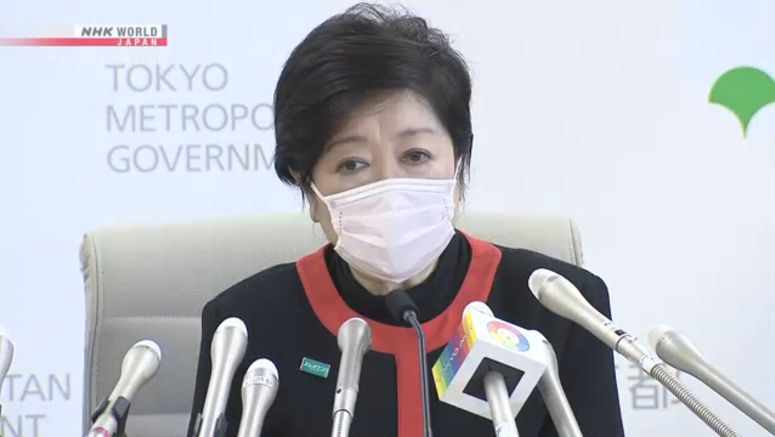 Tokyo Governor Koike Yuriko has said whether the coronavirus can be contained will depend on how people behave after a state of emergency is declared, and urged citizens to stay at home.
Koike made the comment during a press conference on Monday evening, when she called for unity among Tokyoites to overcome the difficulties.
The declaration of a state of emergency would allow governors of designated prefectures to take various measures to stop the spread of virus.
But Koike said the measures introduced in Tokyo will not include tight restriction like those seen in New York, London or Paris, which are under lockdown.
She emphasized people will be allowed to go out to buy food and medicines, as well as to visit hospitals. She also said public transportation will keep running.
Koike said the metropolitan government will categorizes businesses into three groups: ones that will be asked to close, ones that will be asked to close depending on the type of business, and essential businesses.
She indicated that her government would strongly urge entertainment facilities to close, because of the high risk of infection there.
She said the Tokyo government is considering providing financial support to small and mid-sized firms that decide to shut down in a bid to contain the spread of virus.