Tokyo Governor: Don't Bring Coronavirus Home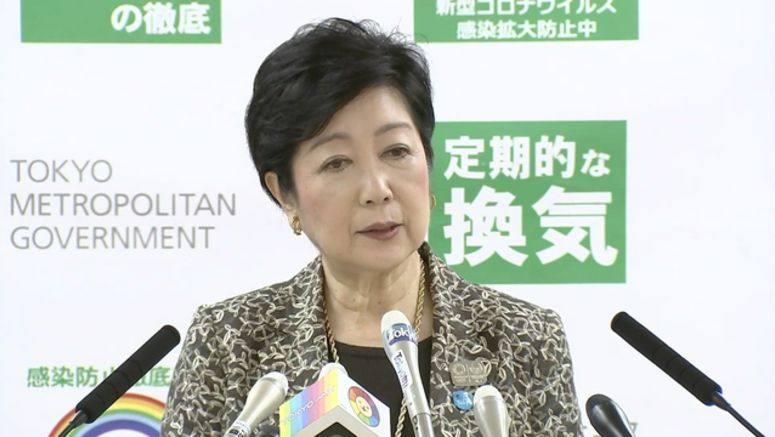 Tokyo Governor Koike Yuriko has urged people to be careful not to bring the coronavirus home, stressing the importance of protecting the elderly.
Koike was speaking at a news conference on Friday, when the capital reported 242 new cases of infection. The daily figure has topped 200 for the second consecutive day.
The governor said that health officials are most carefully watching the number of seriously ill patients, which is gradually rising. As of Friday, 37 people were in serious condition. The number has been over 35 for the past few days, the highest level since late August.
Koike pointed out that most of the seriously ill patients are elderly and have chronic diseases. Some of them were said to have contracted the virus from family members.
She called for anti-infection measures, such as wearing face masks during conversations after eating meals with friends.
She also said efforts to reduce the number of serious cases are necessary not only to prevent people from suffering, but also to protect the healthcare system from collapsing.