Tokyo Governor: Stay Home Over Long Weekend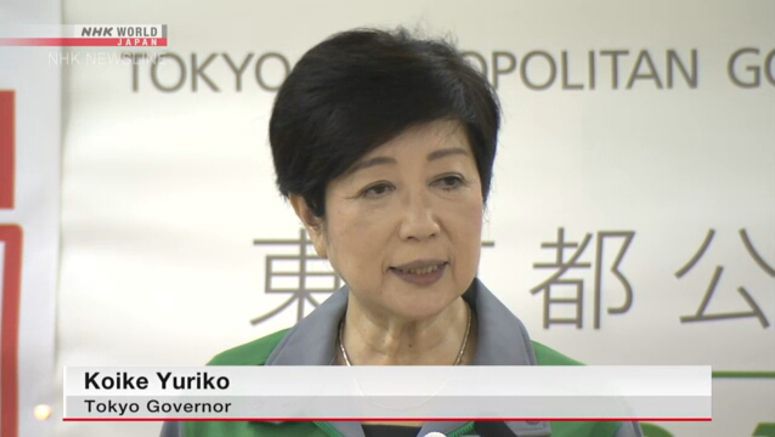 Tokyo Governor Koike Yuriko has called on people to refrain from going out over the four consecutive holiday weekend from Thursday amid a surge in coronavirus infections in the capital.
Koike said at an extraordinary news conference on Wednesday that infections are spreading in wider areas and across generations.
She said the number of new daily cases is on the verge of exceeding 300, and it is necessary to stop further infections.
The governor asked Tokyo residents to take preventative measures when they go out. She asked them to refrain from outings and stay at home over the forthcoming holiday period.
Koike especially urged elderly people and people with underlying medical conditions to take precautions, saying they are at high risk of developing severe symptoms.
She said many young people either show no symptoms or have mild symptoms and could be spreading the virus without being aware of possibly infecting others.