Tokyo Governor To Request Shorter Business Hours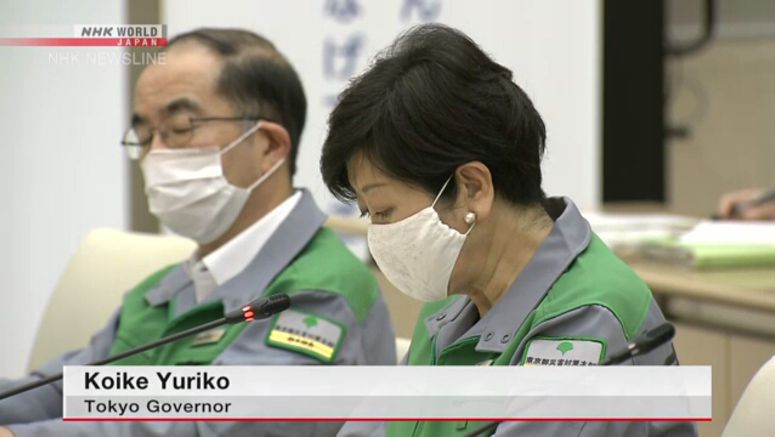 Tokyo Governor Koike Yuriko says she will ask restaurants, bars and karaoke parlors in the capital to shorten their opening hours from next week, as part of efforts to prevent the spread of the coronavirus.
Koike made the announcement at a meeting of the Metropolitan Government's virus-response task force on Thursday. Tokyo registered 367 infections on the day, its highest daily record.
Koike said the surge in the number of new cases in Tokyo is an extremely serious situation, raising concerns about a possible explosive growth in the near future.
Koike said the situation calls for certain restrictive measures, but a complete business shutdown would not be a realistic option, as Tokyo is expecting a long fight against the coronavirus.
The governor said she is planning to ask restaurants and bars where alcoholic drinks are served, as well as karaoke parlors, to close by 10 p.m. during the period from August 3 to 31.
She added that small and medium-sized companies that operate those types of businesses will be offered 200,000 yen, or about 1,900 dollars, if they agree to the shorter hours.