Tokyo Governor Urges People To Cut Shopping Trips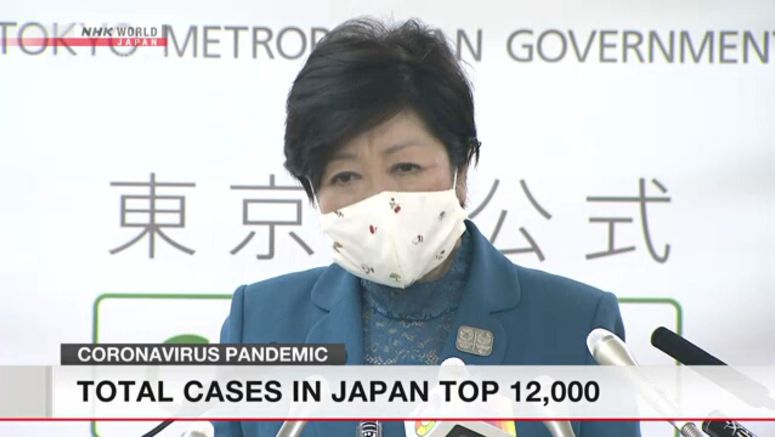 The Tokyo governor has urged residents to go shopping less frequently to reduce the chances of coronavirus infections at supermarkets and shopping arcades.
Governor Koike Yuriko made the appeal at an emergency news conference on Thursday.
She called on people to cut the frequency of their visits to shopping establishments to about once every three days.
Supermarkets and shopping malls have reportedly been full of customers, despite the metropolitan government's request that people avoid outings as much as possible.
Koike announced a plan to offer cash grants if all stores in shopping arcades temporarily close.
She also unveiled a plan to subsidize efforts by shopping malls to call on visitors to avoid "closed, crowded, and close-contact" settings. Such campaigns include putting up banners and handing out flyers.
Koike designated the 12-day period from April 25 through May 6 as a "stay-home period" to "save lives." This includes the spring holiday period known as "Golden Week."
She said her government will boost its call for businesses to suspend operations and for residents to stay home during the period.
She called the 12-day period "tremendously crucial."