Tokyo Health Officials Start Covid - 19 Inspections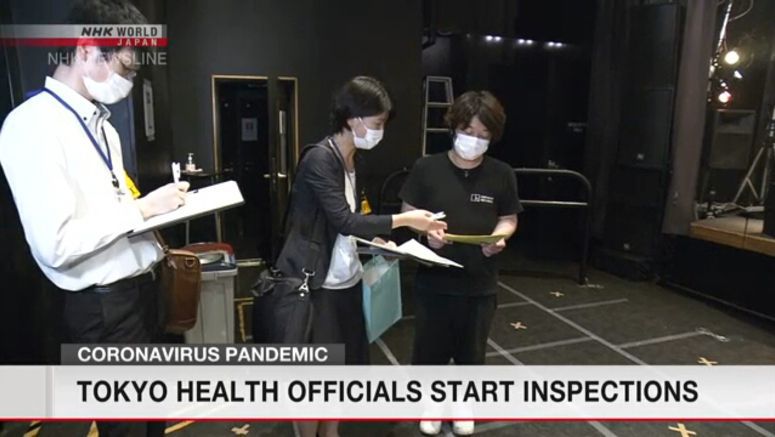 Public health officials in Tokyo have started examining nightlife establishments and entertainment venues to see whether they are taking steps against coronavirus infections.
Officials from the public health center in Edogawa Ward began inspections on Tuesday.
A live music venue has installed a transparent barrier between the stage and audience seats to prevent virus transmission via droplets. The officials checked whether people wore masks and used alcohol-based disinfectants, and if they kept sufficient distance.
The owner of the venue said customers would feel more secure when the inspection verifies that preventive measures are in place.
The Tokyo Metropolitan Government is asking restaurants, bars and other establishments serving alcohol to close at 10 p.m. to help curb the spread of the virus.
Public health center official Ishikawa Kenji said the focus of the inspections was whether measures to prevent droplet transmission were in place.
The center plans to visit about 750 locations by the end of this month.