Tokyo Issues Closure Requests For 6 Categories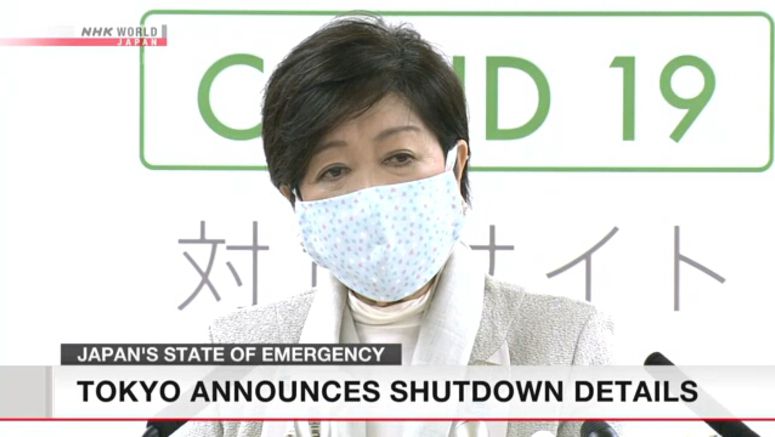 The Tokyo Metropolitan Government has announced six categories subject to business closure requests to help contain the coronavirus outbreak.
Governor Koike Yuriko said on Friday that the requests are issued to amusement facilities, universities and cram schools, sports and recreation facilities, theaters, event and exhibition venues and commercial facilities.
Koike said Tokyo officials will ask restaurants, including izakaya, or Japanese-style pubs, to operate only between 5 a.m. and 8 p.m. and stop serving alcohol at 7 p.m.
She said the requests will take effect on Saturday.
Koike said small and mid-sized companies that fully comply with the requests will be entitled to subsidies of 500,000 yen, or around 4,600 dollars.
The amount is to be doubled for businesses that operate multiple shops and offices.
Koike said hospital visits and outings to buy essential items including groceries will not be restricted.
She also said the metropolitan government has not requested closures by shops selling daily necessities, and urged residents not to hoard.