Tokyo Marathon Likely To Cancel Public Entries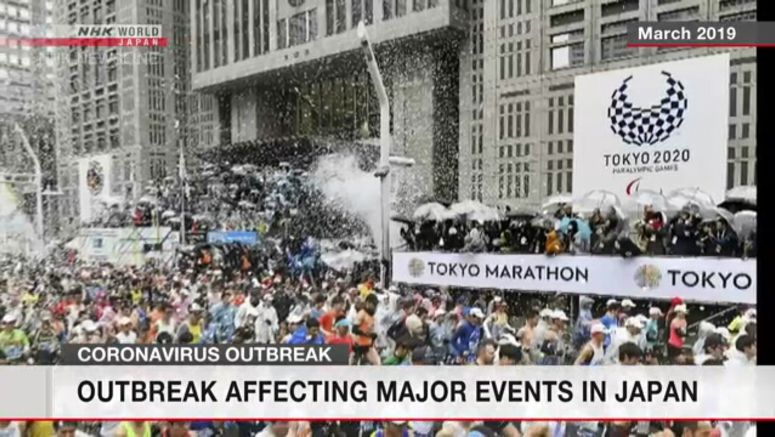 Organizers of the Tokyo Marathon are planning to cancel entries from the general public for the event to be held on March 1 due to the coronavirus outbreak.
About 170 male and female runners invited from Japan and abroad are expected to take part in the race.
Sources say officials at the Tokyo Marathon Foundation and the Tokyo Metropolitan Government are finalizing the decision.
About 38,000 people were scheduled to run in the event.
The Foundation last Friday called on registered runners residing in China to refrain from joining the event.
The organizers have been discussing with Tokyo officials about how to hold the race in view of the coronavirus outbreak.
Sources say they have agreed to significantly limit the number of runners by canceling entries from the general public.
The Tokyo Marathon will serve as a competition to decide which male marathon runner will join two previously selected runners to represent Japan at the 2020 Tokyo Olympic Games.