Tokyo Muslims, Catholics Halt Religious Services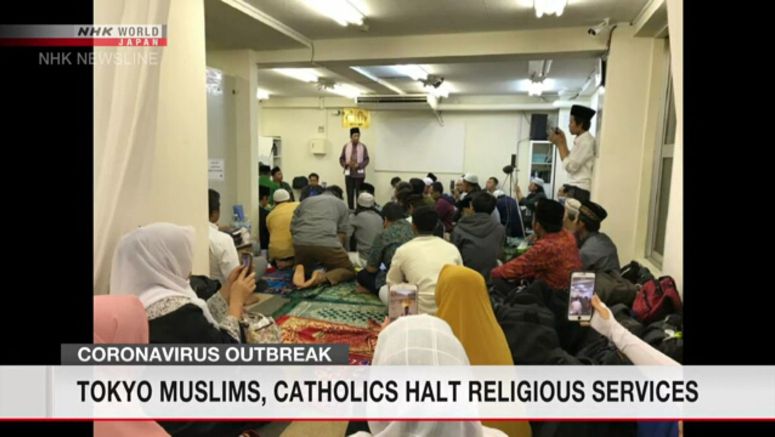 Amid growing concerns over the spread of the coronavirus, some religious facilities in Tokyo are now halting their public services.
A mosque located in the Akihabara district has decided to suspend its Friday prayers until next week.
The mosque's manager said in a phone interview with NHK the decision was prompted by the government's call to cancel gatherings.
Muhammad Anwar of Masjid Nusantara Akihabara Tokyo said, " This mosque has a capacity of up to 100 people. In general, they are not wearing a face mask to pray here. So we're trying to prevent the spread of the virus."
Meanwhile, the Catholic Archdiocese of Tokyo also announced the suspension of public masses until March 14. The move comes as Lent, a holy season of observance for Catholics, begins.