Tokyo Paralympics Face Hurdles With One Year To Go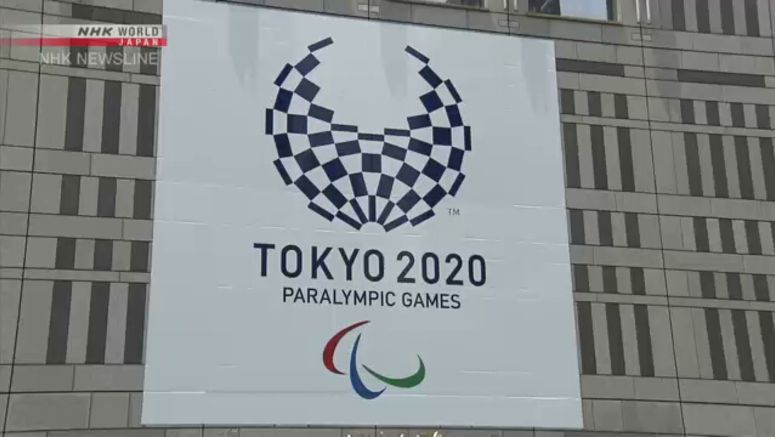 Monday marks one year until the postponed Paralympic Games are scheduled to open in Tokyo. But the coronavirus pandemic is posing challenges for the athletes and the organizations that support them.
The head of the International Paralympic Committee is determined that the Games will go ahead. IPC President Andrew Parsons says the Paralympics will be even more important after the pandemic than before the pandemic.
But para-athletes like Takada Chiaki face unique risks training during such an unprecedented public health crisis. The visually impaired long jumper has already qualified for the Tokyo Games after breaking the Japanese record at last year's world championships.
Takada runs side by side with her coach to keep her on track. That's just one of the ways she relies on her sense of touch to get around, putting her at higher risk of infection. Takada says it's almost impossible for her to keep two meters away from others. She adds that she is worried about what will happen to the Games or even whether she can continue training.
The pandemic is also dealing a severe blow to para-sports organizations. NHK asked 26 of them in Japan about the state of their sponsorship revenue, given the pandemic's economic impact. Five organizations said their sponsors have asked to reduce or cancel their funding commitments altogether.
Some organizations have started lobbying for new sponsors. The Japan Blind Judo Federation sent letters to 150 companies to gauge their interest. The head of the general affairs department, Matsushita Kunihiko, says if they just sit back and do nothing, the number of supporting companies will continue to shrink, so they have to search for new possibilities. The federation has received answers from 40 companies so far. All but one of them declined the offer.
Tokyo Governor Koike Yuriko says that para-athletes are really making efforts and are looking forward to the Paralympics next year. She says that dealing with the coronavirus is the top priority, but she wants everyone to continue to support the athletes so that the Paralympics will be successful.