Tokyo Police Ready For Possible Halloween Crowd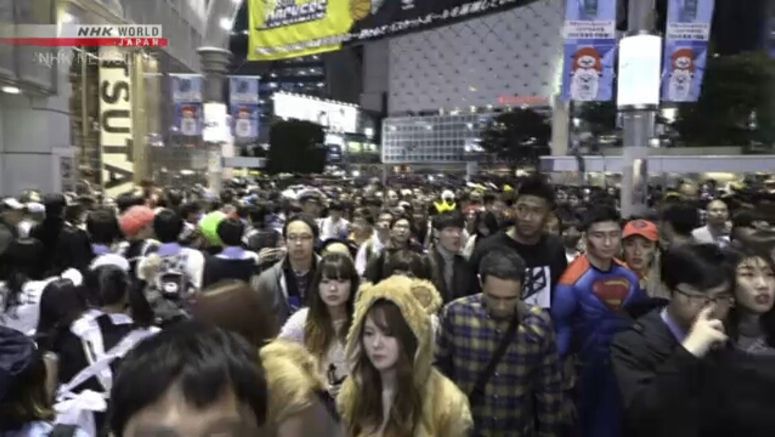 Tokyo police are on standby against possible trouble as Halloween crowds are expected to gather this weekend in districts like Shibuya.
Huge crowds of young people and foreigners in costumes descend on Shibuya, Roppongi and other busy districts during the Halloween season.
Last year, police arrested nine people in Shibuya on suspicion of attacking an officer or other criminal offenses.
Hundreds of officers are deployed to Shibuya and elsewhere at this time every year.
Police say they will monitor the situation and send officers if necessary on Saturday because Shibuya Ward has been urging people not to come, in order to prevent the spread of coronavirus infections.
If huge crowds gather around the famous scramble crossing in Shibuya, officers will give instructions in Japanese and English to maintain order.
The Metropolitan Police Department says it's hard to forecast how many people will gather there, but officers will provide security in accordance with the situation.