Tokyo Reports 1,004 New Cases Of Coronavirus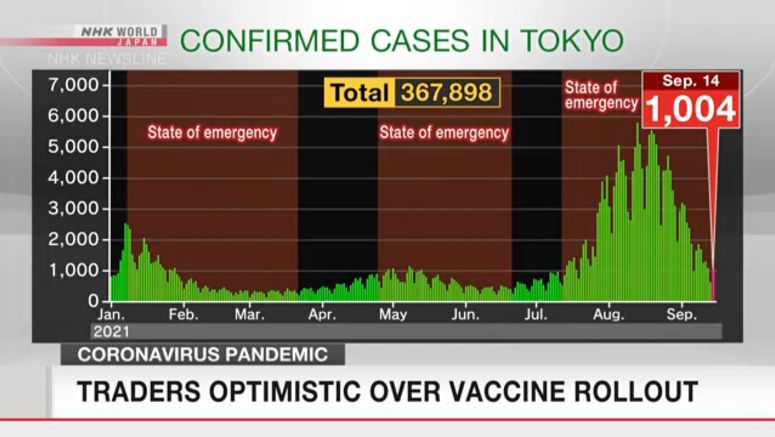 The Tokyo Metropolitan Government reported 1,004 new coronavirus infections in the capital on Tuesday.
The figure is 625 less than a week ago.
The daily tally has marked a week-on-week decline for the 23rd straight day.
Officials say 208 patients are in serious condition, down 17 from Monday.