Tokyo Reports 119 Cases On Monday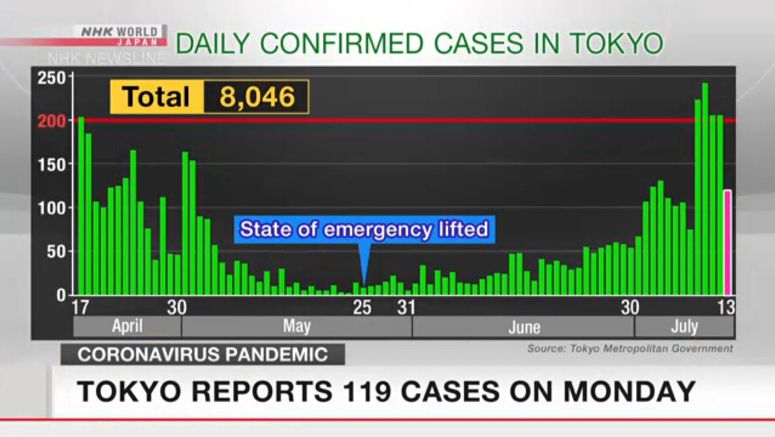 Tokyo officials confirmed 119 new coronavirus cases in the Japanese capital on Monday... a slight reprieve after the daily tally topped 200 for four days in a row.
The increase brings the total number of confirmed cases to more than 8,000.
Infections continue to rise across Japan.
In the southern island prefecture of Okinawa, the government says the US military has informed it of 32 new cases at Marine Corps Futenma Air Station.
That brings the number of cases among people connected to the US military to 98.
More than 22,000 people have tested positive for the coronavirus in Japan. Nearly 1,000 people have died.