Tokyo Reports 2,195 New Cases Of Coronavirus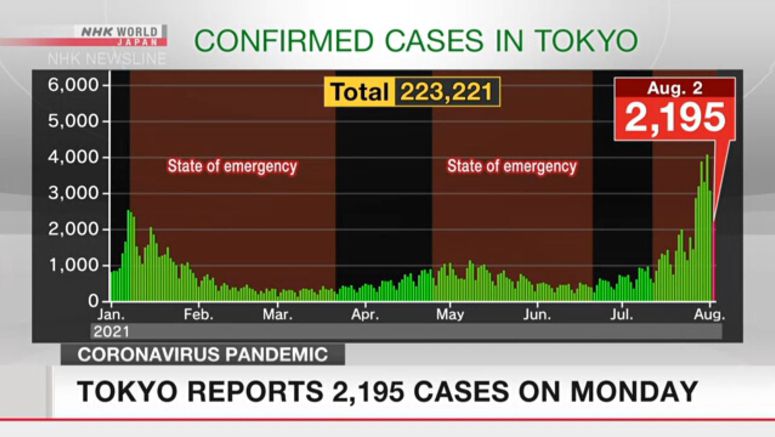 The Tokyo Metropolitan Government says it confirmed 2,195 new coronavirus infections in the capital on Monday, 766 more than a week ago.
It is the highest tally for a Monday since the pandemic began last year.
People in their 20s and 30s make up the majority of cases, at 773 and 520 respectively.
The seven-day average number of cases through Monday is 3,214. That is more than two times the figure from a week ago.
The total number of cases in the capital now stands at 223,221.
Tokyo officials say that 114 patients are in serious condition.