Tokyo Reports 3,058 New Coronavirus Cases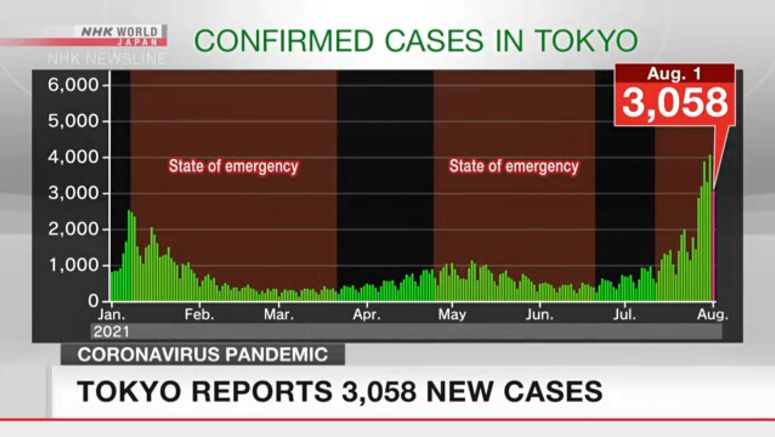 The Tokyo Metropolitan Government says it confirmed 3,058 new coronavirus infections in the capital on Sunday, 1,295 more than a week ago.
The daily tally topped 3,000 for the fifth consecutive day, indicating that infections are spreading at a faster rate.
Tokyo officials say 101 people are in serious condition, or six more than on Saturday.
The figure surpassed 100 for the first time since February 14th.