Tokyo Reports 360 New Cases Of Coronavirus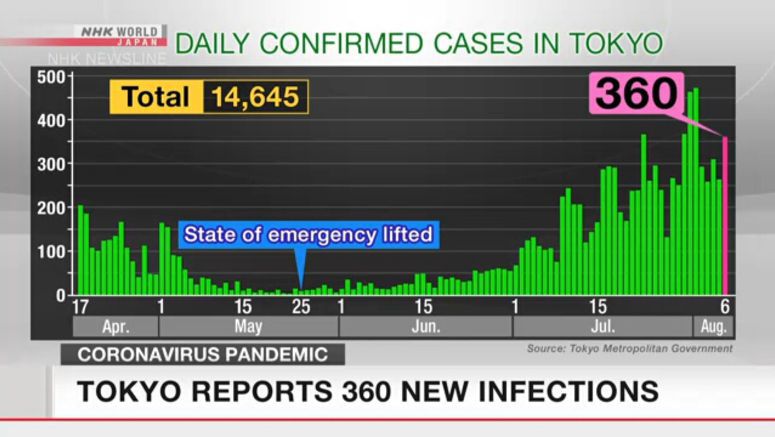 The Tokyo Metropolitan Government says 360 new cases of the coronavirus were confirmed on Thursday.
Officials say this is a preliminary figure as of 3 p.m.
Tokyo has reported 200 or more new daily infections for 10 days in a row.
This brings the total number of cases in Tokyo to 14,645.