Tokyo Reports 389 New Covid - 19 Cases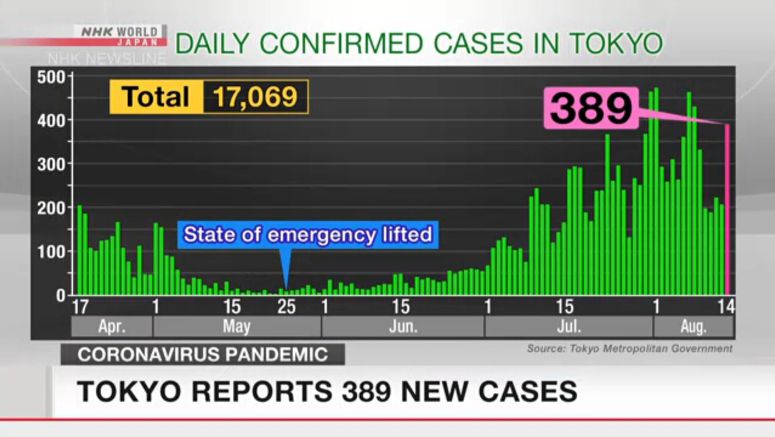 The Tokyo Metropolitan Government says it confirmed 389 new cases of the coronavirus on Friday.
It's the first time in 5 days that the daily tally of infections has risen above 300. More than half of the new cases are people in their 20s and 30s. Tokyo has 14 million people. Total cases in the capital now exceed 17,000.
Governor Koike Yuriko is calling on residents not to travel, visit hometowns for family reunions, or dine out in groups. She is also warning people to be on guard against the summer heat.
She said, "We are having an unusual summer. We urge residents to take steps to avoid heatstroke, in addition to measures to prevent coronavirus infection."