Tokyo Reports 561 New Coronavirus Cases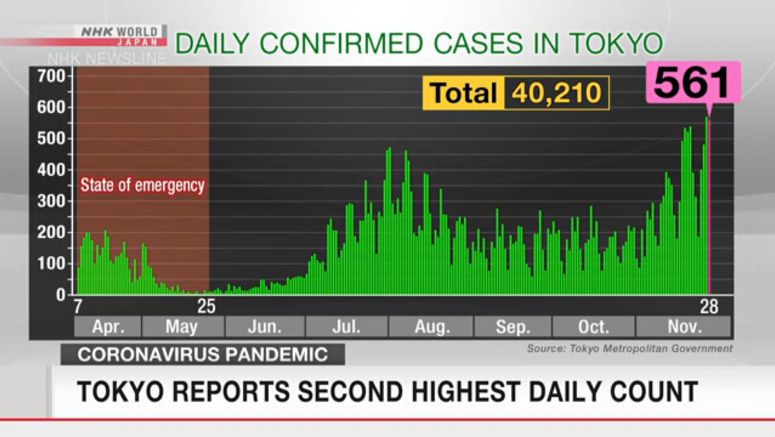 Tokyo Metropolitan Government officials say 561 new coronavirus cases were confirmed in the capital on Saturday.
The officials say the number of people in serious condition in Tokyo stood at 67, up 6 from Friday. The figure marked the highest since a nationwide state of emergency was lifted in late May.
That marks the second day in a row the number of new infections in the capital has topped 500. Saturday's tally was the second highest after the 570 recorded the day before.
The total number of infections in Tokyo has reached 40,210, surpassing the 40,000 mark for the first time.