Tokyo Reports Over 1,800 Cases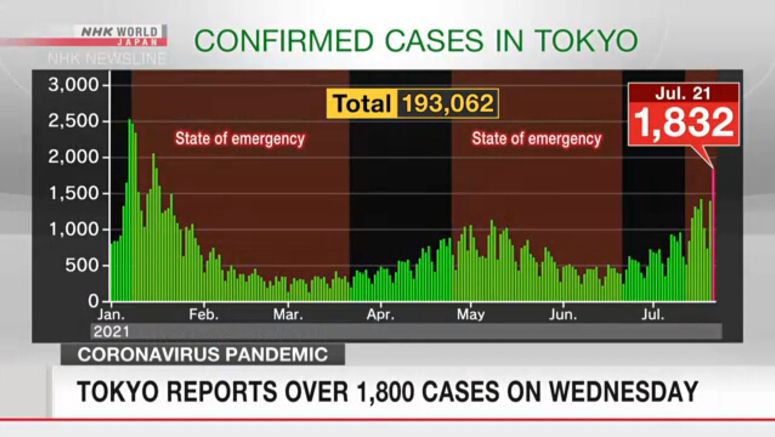 Officials in Tokyo confirmed more than 1,800 new infections in the capital on Wednesday. It marks the highest daily tally in more than six months.
The figure rose more than 680 from last Wednesday. Health experts are warning that the daily case number could surpass the all-time high recorded in early January.
Tokyo's governor is concerned about the current spike. Koike Yuriko said she should share a stronger sense of crisis than ever with everyone.
New cases are also rising in Tokyo's neighboring prefectures, as well as in Osaka, Hokkaido and Okinawa. Tokyo and Okinawa will be under a state of emergency until August 22.
Authorities reported more than 4,900 infections across Japan on Wednesday.