Tokyo Reports Over 200 Virus Cases For 3rd Day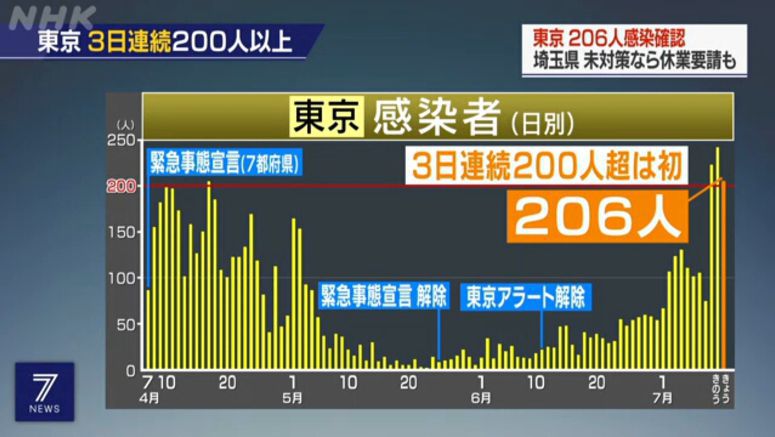 Sources at the Tokyo Metropolitan Government say 206 new coronavirus cases were confirmed in the Japanese capital on Saturday.
This is the first time that the daily count of newly identified cases in Tokyo has topped 200 for three straight days. The figure was 243 on Friday and 224 on Thursday.
The total number of people who tested positive for the virus in Tokyo now stands at 7,721.