Tokyo Sets Another Daily Record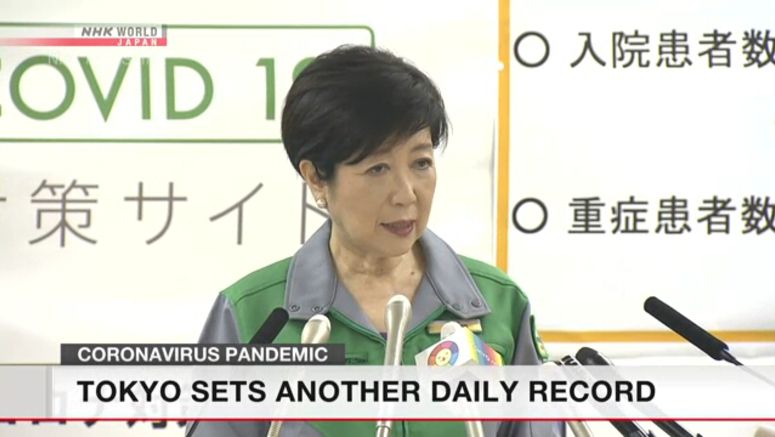 The Tokyo Metropolitan Government is reporting another record for newly confirmed infections for a second day in a row.
The trend is compelling local officials to urge residents to do what they can to contain the spread of the virus.
Governor Koike Yuriko says 463 cases were confirmed in the capital on Friday.
Koike said, "We're almost at the point where declaring a state of emergency just for Tokyo has to be considered. I want to ask everyone to take action so that we can avoid further measures."
She also said this summer should be considered different from past years. She is asking people to refrain from traveling and taking part in events and gatherings.
There's been an increase in infections across the country. More than 1,300 cases were reported on Thursday, and the number of serious cases has rapidly risen over the past three weeks.
Experts warn that people who need ventilators or ICU treatment may rise as serious cases have a tendency to follow the overall trend.
Ministers held a meeting on Friday to analyze the current situation. They say the burden on medical facilities is gradually rising. They're asking local authorities and experts to keep the central government up to date on their regions' medical capacity.
Ministers and experts also discussed the possibility of having bars and restaurants shorten their operating hours.