Tokyo Sets Up Coronavirus Task Force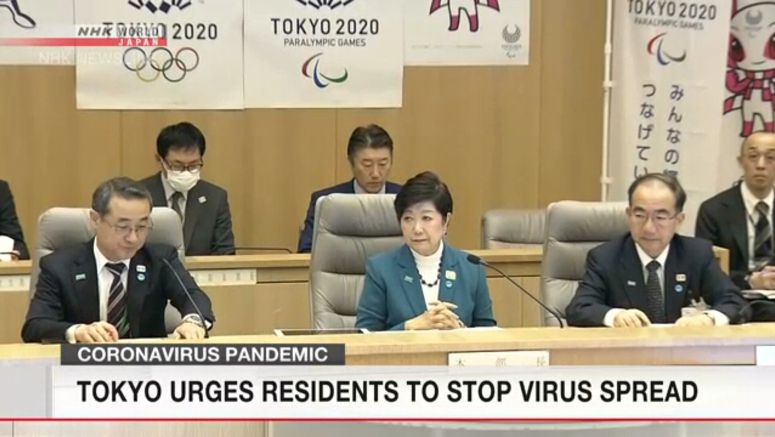 The Tokyo Metropolitan Government set up a coronavirus task force on Friday following a spike in the number of confirmed cases in the Japanese capital.
Tokyo Governor Yuriko Koike has warned that the city faces the risk of an explosive growth in infections. She has asked Tokyo residents to avoid going out this weekend.
The central government launched its task force on Thursday. Both moves are based on new legislation to deal with the outbreak.
Koike expressed concern that there were more than 40 new cases in Tokyo for two days in a row on Wednesday and Thursday.
She urged people, particularly the young, to be cautious about spreading the coronavirus. Many young people reportedly show few symptoms if they become infected.