Tokyo To Lift Covid - 19 Rules On Certified Eateries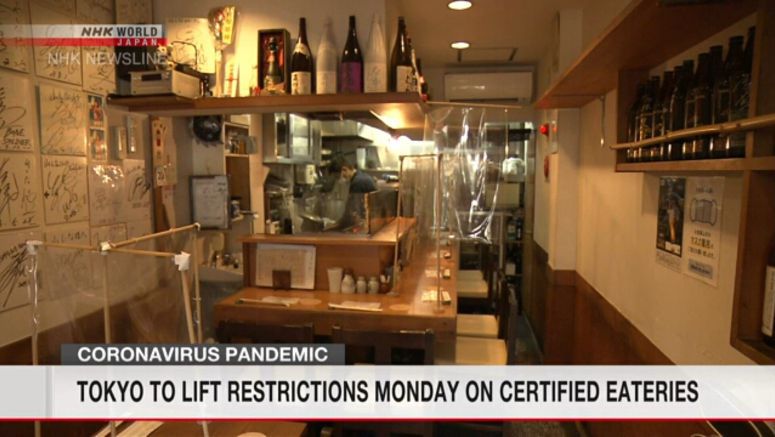 The Tokyo Metropolitan Government is planning to lift all coronavirus-related restrictions on local dining establishments certified as having anti-infection measures in place.
Tokyo's COVID-19 state of emergency expired at the end of September. The metropolitan government then established a period aimed at preventing a rapid resurgence of the virus.
During the period, which expires Sunday, the Tokyo government has asked certified eateries to finish serving alcohol by 8 p.m. and to close by 9 p.m.
It now plans to allow such establishments to operate free of restrictions from Monday.
The Tokyo government is also considering whether to impose restrictions on serving alcohol in uncertified eateries.
The daily number of new COVID-19 cases has continued to drop in the capital. The Tokyo Metropolitan Government reported less than 50 new cases -- the lowest levels this year -- for the third straight day on Tuesday. That day the number of hospitalized patients also fell to about one-14th of the figure recorded during the summer's peak infection period.