Tokyo To Report At Least 230 Cases On Wednesday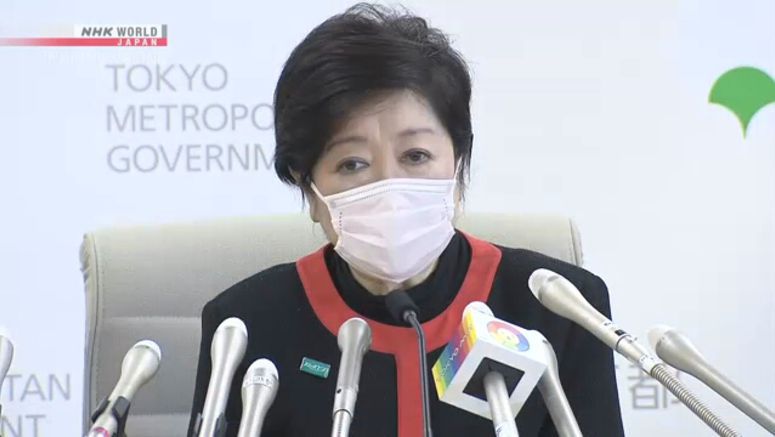 The number of coronavirus cases in Tokyo is certain to top 10,000 on Wednesday, as the metropolitan government is expected to report more than 230 new infections.
Tokyo Governor Koike Yuriko told reporters in the morning that the figure is not yet definitive, but that she expects it to be about 230 or 240.
The daily count of new cases will exceed 200 for the second day in a row.
Tokyo recorded a total of 9,816 infections as of Tuesday.