Tokyo To Unveil Business Types For Closure Request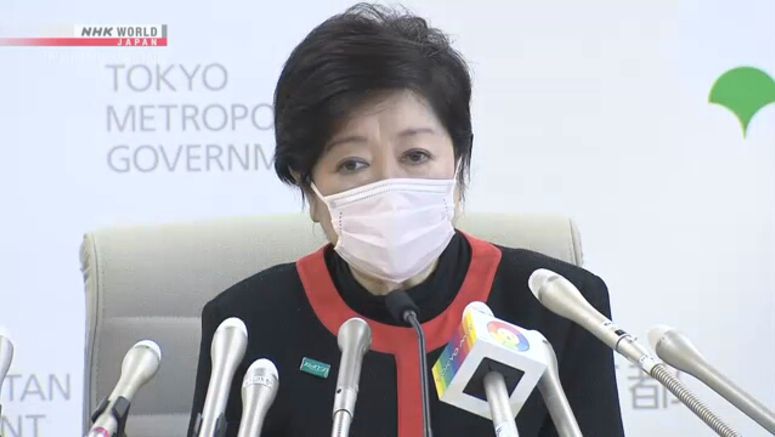 The governor of Tokyo will on Friday unveil a list of business types that will be requested to close temporarily under the state of emergency declared to curb the spread of the coronavirus.
Governor Koike Yuriko discussed the list with the central government's minister in charge of coronavirus measures, Nishimura Yasutoshi, on Thursday.
Prime Minister Abe Shinzo issued the emergency declaration two days before. It covers Tokyo and six other prefectures.
Koike and Nishimura agreed that the Tokyo Metropolitan Government will, based on law, ask businesses to temporarily close or cut their operating hours.
Koike will hold a news conference on Friday afternoon to announce the business types and commercial facilities subject to the request.
Sources close to the matter say they may include internet cafes and pachinko parlors.
The sources say Koike may also request that restaurants and pubs close from 8 p.m. to 5 a.m. and offer alcoholic drinks only until 7 p.m.
The shutdown request may not cover barber shops or sections that sell necessities in department and DIY stores. They are regarded as essential for people to lead normal lives.
The Tokyo government may offer financial aid to businesses that meet the request.
It intends to put the request in place by Saturday to help stem the surging number of infections in Tokyo.
The metropolitan government can, in principle, ask businesses to suspend or scale down their operations even without a declaration of a state of emergency by the prime minister.