Tokyo To Urge Restraint Over Holiday Weekend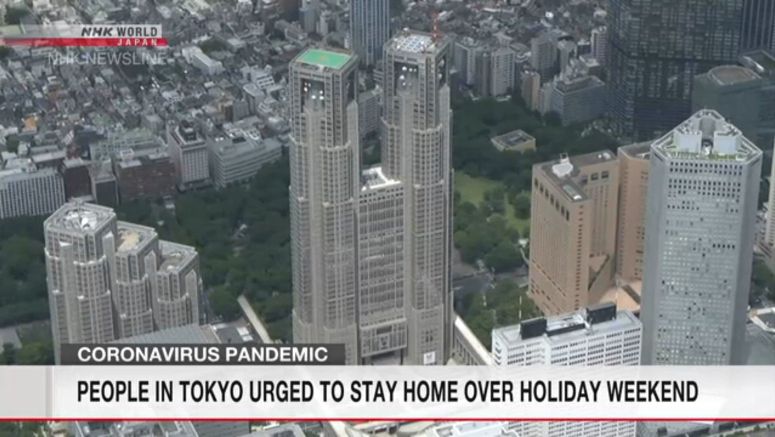 Sources close to the Tokyo Metropolitan Government say experts recommend that the capital remain on the highest level of alert for the new coronavirus on the four-tier scale.
Experts on infectious diseases reportedly concluded on Tuesday that "infections appear to be spreading in Tokyo." The view was based on an analysis of the extent of the outbreak in the week leading up to Monday.
Tokyo reported more than 237 new cases on Tuesday. The figure exceeded 100 for the 13th day in a row.
Regarding Tokyo's medical provision system, the experts said, as they did in the previous week, that it needs to be reinforced.
The Tokyo government will hold a meeting on Wednesday to analyze and assess the extent of infections.
Tokyo Governor Koike Yuriko then plans to urge the public, especially the elderly, to stay home during the four-day weekend, which starts on Thursday.
Koike says it's important for the elderly and patients with pre-existing conditions to refrain from going out unless absolutely necessary.