Tokyo University Students Protest End Of Coronavirus Relief Measures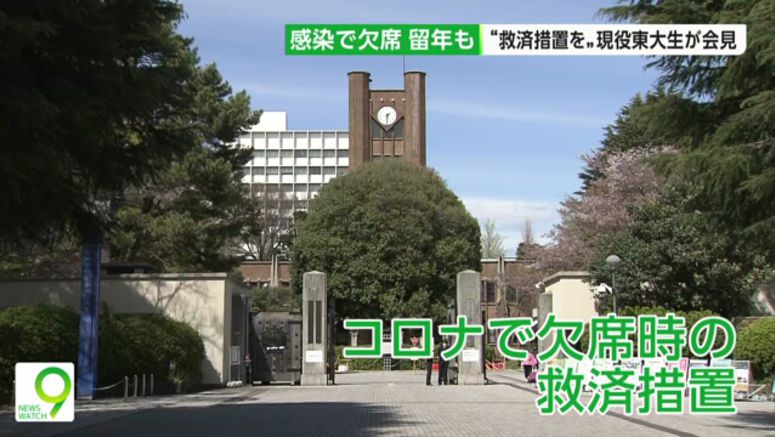 Students at the University of Tokyo are protesting the termination of make-up exams for people who are unable to take scheduled tests because of the coronavirus.
The university's College of Arts and Sciences, in which all first- and second-year undergraduate students are enrolled, began offering make-up exams during the pandemic for people who had been infected. But the measure ended in July and students are no longer able to take make-up exams or submit reports.
In some cases, make-up exams are being allowed but even then, the scores are capped at 75 percent of regular tests.
On Thursday, the head of the college's student association, Hasegawa Kyohei, told a news conference that the termination was unfair.
A survey conducted by the association found that some students who had missed exams were no longer able to enroll in their preferred courses while others have considered repeating the year or even dropping out of college.
Hasegawa said it is a serious problem for students who unavoidably became infected with the virus. He also called into question the appropriateness of the university's decision to effectively force students to come to school in the middle of the seventh wave of infections.
Sugiura Sota, a second-year student who attended the conference, says he was unable to take make-up lessons after missing classes and has had to repeat the year. He says he is incurring grave losses as a result of having to pay extra tuition fees and delayed graduation.
The university's office of the College of Arts and Sciences points out some students have falsely claimed to have become infected so as to get more time to study, which poses a serious problem in ensuring fairness in grading. It also says it must ensure fairness between students who come down with the coronavirus and those who fail to take exams due to other diseases or accidents.