Tokyo Voters To Select Governor On Sunday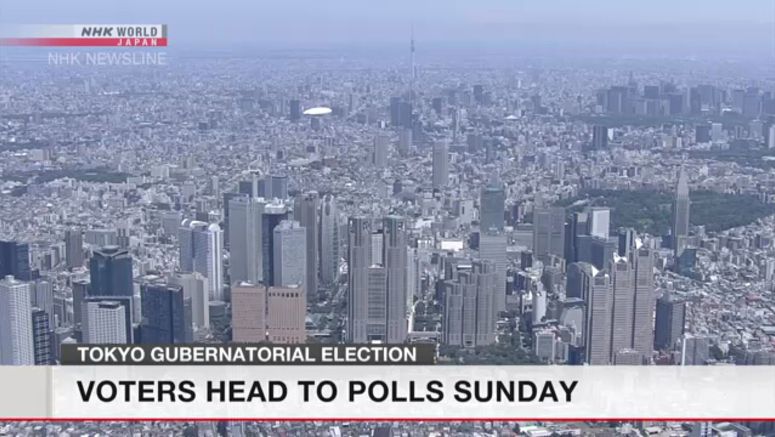 People in Tokyo will head to the polls on Sunday to decide who should govern the Japanese capital for the next four years.
The election comes as the city's 14 million residents are resuming social and business activities after making major lifestyle changes to adapt to the coronavirus pandemic.
Minimizing the health and economic impact of the virus has been a main campaign issue along with the future of the postponed Tokyo Olympic and Paralympic Games.
This is the widest field of candidates ever seen in the metropolis. Twenty-one people are vying to take control from incumbent candidate Koike Yuriko, who is seeking a second term.
Polls will be open from 7 a.m. to 8 p.m. Japan time.