Tokyo's Population Falls Year - On - Year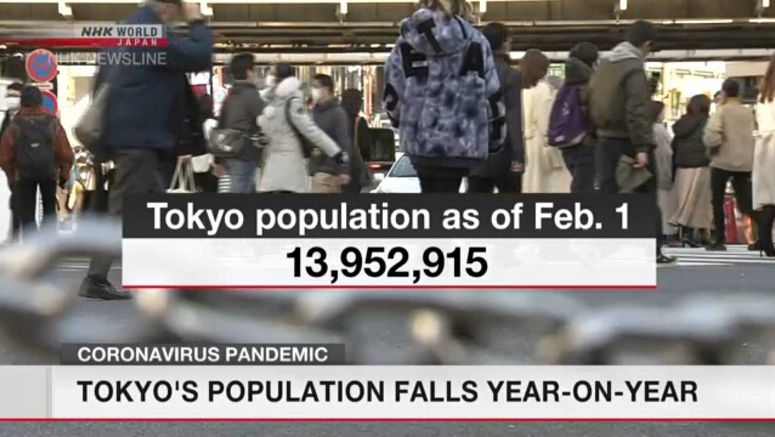 The population in Tokyo has fallen year-on-year for the first time in almost a quarter-century.
The Tokyo Metropolitan Government says there were an estimated 13,952,915 people living in the capital as of February 1.
The figure represents a fall of more than 600 compared to the same month in 2020. It is the first year-on-year decrease since June 1996.
Okada Yutaka, an analyst with Mizuho Research Institute, attributes the drop to the coronavirus pandemic.
He says more people have started working remotely and moved out of Tokyo.
Okada says the metropolitan government should work out a strategy to ensure the capital maintains a certain amount of people and tax revenue.