Top Court Rules Against Okinawa Over Henoko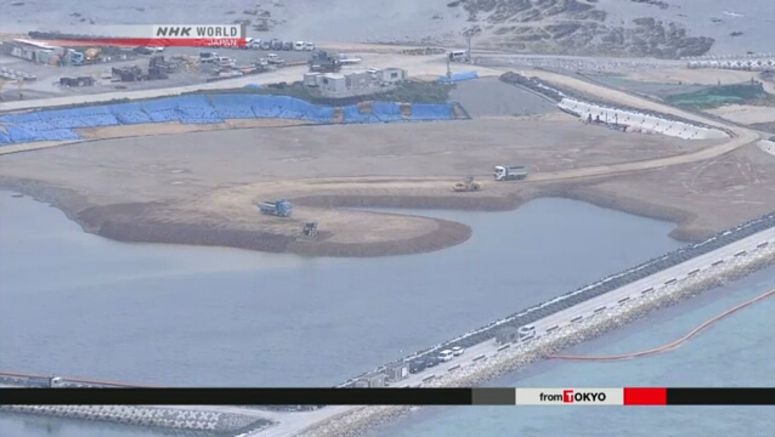 Japan's top court has finalized a ruling against Okinawa Prefecture over a landfill project needed to move a US airbase in the southern prefecture.
The Supreme Court on Thursday rejected an appeal by the prefectural government to halt the project.
The court said a decision by the land minister to invalidate the prefecture's revocation of its approval of the landfill work was not illegal involvement.
The work off the Henoko district of Nago City is needed to build runways to transfer functions of the US Futenma air station from a densely populated area in Ginowan City.
In 2013, then Okinawa governor Hirokazu Nakaima approved the central government's landfill project. But his successor Takeshi Onaga opposed the move to Henoko, and the prefecture revoked the approval in 2018.
In response to an objection by the Okinawa defense bureau, which is in charge of the landfill work, the land minister invalidated Okinawa's step, prompting the prefecture to file a lawsuit.
The prefecture said the judgment by the minister, a member of the Cabinet, is not neutral and therefore illegal.
Last October, a high court dismissed Okinawa's argument, leading the prefecture to file an appeal.
Presiding Justice Takuya Miyama of the Supreme Court's first petty bench said on Thursday that the defense bureau is entitled to file an objection under the administrative complaint review law like private citizens.
Miyama also said the minister's decision did not constitute illegal involvement by the state.
Okinawa has filed a separate lawsuit to determine whether the content of the minister's decision was appropriate. The case is before the Naha District Court.