Top Designer Koshino Collaborates On Noh Play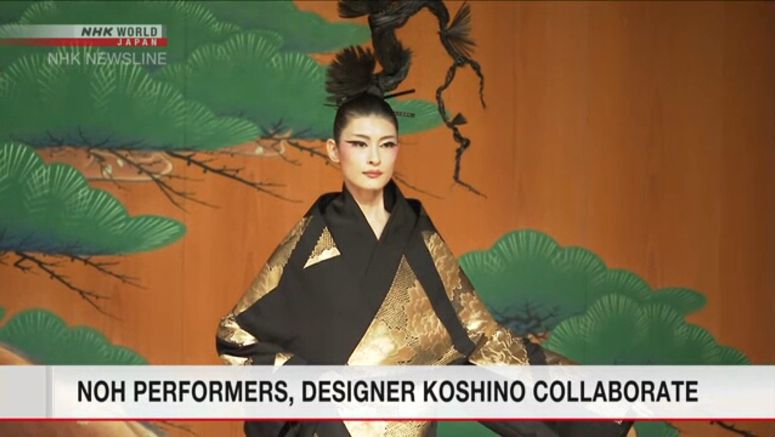 Acclaimed fashion designer Junko Koshino designed the costumes for a performance of Japan's traditional Noh drama held in Tokyo.
Koshino and Noh actor Kanze Kiyokazu teamed up to promote the culture of Noh at a time when the coronavirus outbreak has caused difficulties for the traditional art.
The performance was given at a Noh theater in the Ginza district on Monday.
The first part featured a fashion show produced by Koshino. Models walked on the Noh stage to the music of Japanese flutes and drums. Their costumes were designed using the theme of "Japanese aesthetics" Koshino received a big round of applause when she appeared onstage at the end of the show.
In the second part of the performance, Kanze played a demon disguised as a beautiful woman, who seduces a warlord. When she turned into the demon, the actor represented the dreadfulness of the demon, wearing a gorgeous costume designed by Koshino.
The Tokyo National Research Institute for Cultural Properties says 1,091 Noh plays had been canceled or postponed this year as of late September amid the coronavirus pandemic.
Monday's performance was streamed online. The organizers say they will focus on promoting the traditional performing art in novel ways.