Torrential Downpours May Hit Wide Areas Of Japan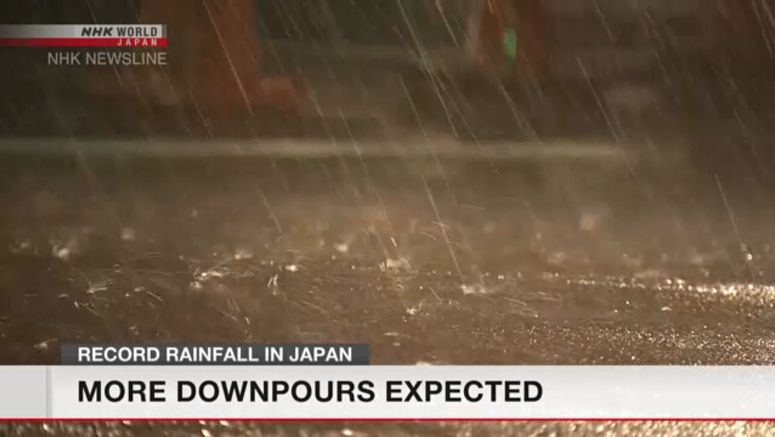 A lingering seasonal rain front may bring torrential downpours in western and eastern Japan through Friday.
Japan's Meteorological Agency says warm, damp air is flowing toward the seasonal rain front, destabilizing atmospheric conditions and causing rain clouds to develop in Shikoku, Kinki and elsewhere.
Kanoya City in Kagoshima Prefecture, southwestern Japan, has been pounded by more than 1,000 millimeters of rain since last Thursday. That is triple the usual amount for July.
Record rainfall surpassing the norm for the whole of July was observed in Gifu and Nagano prefectures in central Japan.
The front, which is expected to linger even longer, will likely cause heavy rain and thunder over wide areas of western and eastern Japan on Thursday. Downpours of more than 50 millimeters per hour are predicted.
During the 48 hours ending late afternoon on Friday, Kyushu and Shikoku can expect rain of between 300 and 400 millimeters. Kinki and Tokai can expect 200 to 300 millimeters and Kanto-Koshin 150 to 250 millimeters.
Rain clouds have developed rapidly over Kochi Prefecture in western Japan. The risk of floods is extremely high in areas that experienced downpours, including Kyushu.
Weather officials are calling on residents to be on guard against floods in lowland areas, mudslides and rivers bursting their banks.