Tourism Campaign For Tokyo Still Up In The Air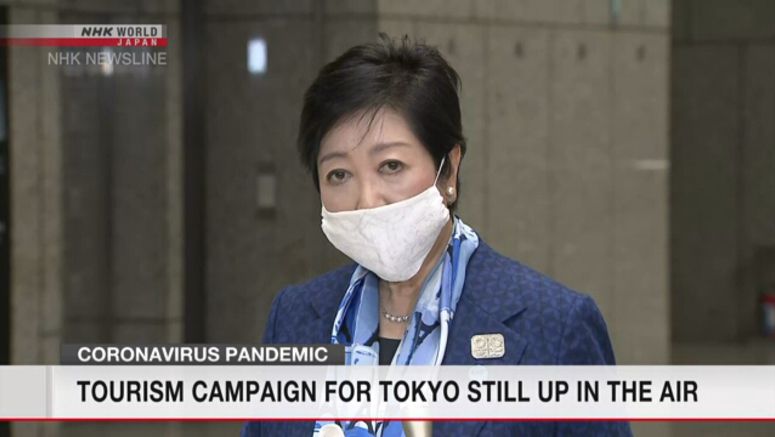 Tokyo Governor Koike Yuriko says she will consider steps relating to the central government's "Go To Travel" domestic tourism campaign, while monitoring the situation of coronavirus infections in the capital.
Koike told reporters on Saturday that the metropolitan government has sent inquiries to relevant ministries and agencies to obtain details of the campaign's temporary suspension. She said she will consider what to do after receiving responses.
The central government has temporarily excluded the cities of Osaka and Sapporo from the "Go To Travel" campaign. Both cities are seeing a resurgence of coronavirus cases. The central government says it will consider how to deal with other cities based on requests from governors.
Koike has so far maintained that the Tokyo government is not in a position to ask the central government to temporarily suspend the campaign for the capital.
On Friday, she told reporters that suspension of the nation-wide tourism campaign should consider both travelers "to" and "from" the city and that's why the central government should make the decision.