Town In Western Japan Gets Back Most Of Mistakenly Remitted Money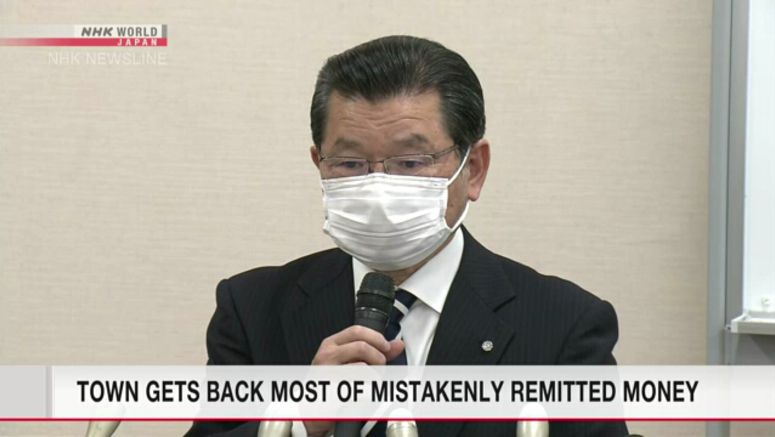 A town in western Japan says it has retrieved more than 90 percent of 46.3 million yen, or about 360,000 dollars, that it mistakenly deposited into a resident's bank account.
The resident, Taguchi Sho, refused to pay back the money that he received from Abu Town in Yamaguchi Prefecture last month.
The 24-year-old man was arrested last Wednesday on suspicion of computer fraud. He is accused of illegally transferring some of the money into the account of an online payment service agency.
He reportedly told investigators that he spent the money gambling online.
Abu Town Mayor Hanada Norihiko and a lawyer representing the town held a news conference on Tuesday.
They said that through legal procedures, authorities seized the accounts of three online payment service agencies, which Taguchi had repeatedly transferred the money to. On Friday, the three agencies sent back funds totaling about 330,000 dollars to the town's account. Authorities also seized about 470 dollars that remained in Taguchi's account.
The town's lawyer said he determined that the suspect and the agencies had an agreement under which they engaged in transactions undermining public order and moral values.
He said he wants to consider ways to get back the remaining sum of about 25,000 dollars.
Mayor Hanada said he was somewhat relieved to have secured most of the money. He added that town officials will continue to make efforts to recover the full amount.
The town accidentally deposited the money into Taguchi's account when it attempted to send state cash allowances to families facing difficulties due to the coronavirus pandemic.