Trainees Given Special Permission To Extend Stay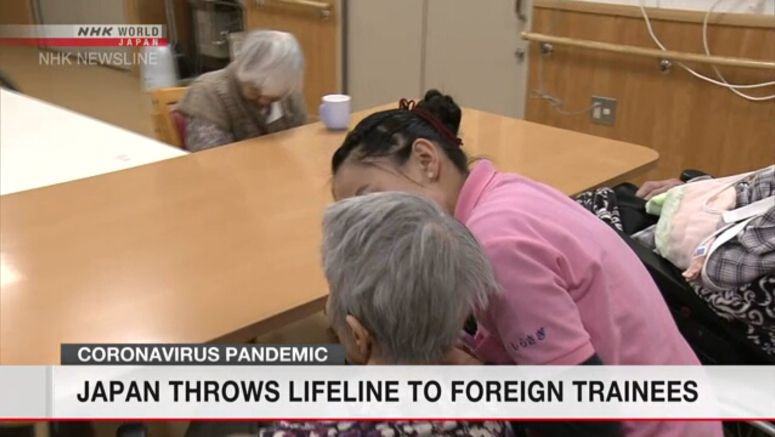 Japan's Immigration Services Agency will allow foreign technical trainees to extend their stay if they cannot take skills tests because of the coronavirus outbreak.
Foreign technical trainees can stay in Japan for up to five years. They are required to take tests to renew their visas.
The agency has decided to allow trainees to continue working for the same employer for up to four months. The measure takes effect on Thursday.
The Japanese government is already giving trainees permission to remain in the country if their period of stay has expired and they are unable to return home because of the outbreak.
In addition, trainees who have completed their three-year course and were due to go home but decided to switch to special skills training will be allowed to extend their stay by four months.